Finally i managed to gather some guts to deactivate my Facebook account. I'm most of the time infront of computer and internet is always on and I cant resist checking out the stuffs that happens there.. Not exactly a 'Facebook addict' (I've seen extremes) but it sure was wasting a lot of my time.

It's been more than a week now and I'm feeling much productive now.

However, I'm much of a Twitter user now. It's simple, short and is really effective. Aint a time waster like Facebook too.


But Facebook Deactivation aint permanent though, I'll be back on it if I get less busy. Facebook was good for killing time when I was hell free some time back.
(Psst.. this was the main reason, i felt like real unlucky.. :D)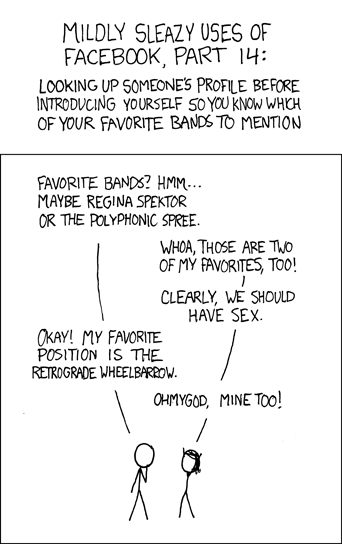 Source: http://xkcd.com/300/